By choosing immersive French language course in our school, you choose a unique place to learn. Our 18th century property is located near Avignon, in a region reknown for its vineyards.
All our premises are air conditioned. For ecological reasons, we prefer to close shutters in the summer and limit the use of air conditioning. The wifi is available for free in all the school.
A bedroom on the first floor of the magnanerie is devoted to people with mobility difficulties but the access to all the rooms is not accessible to visitors in wheelchairs.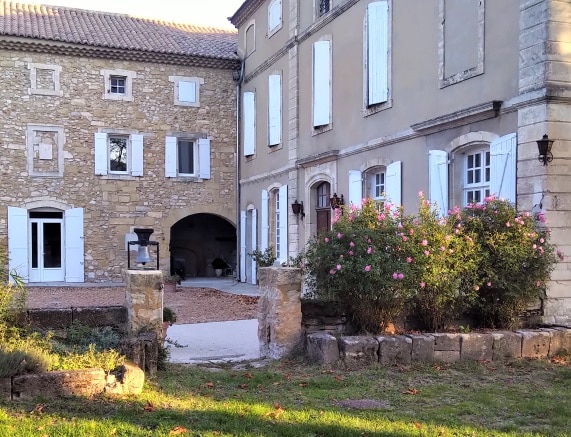 Accommodation in the school
For your stay, we offer 2 types of rooms: in the "Magnanerie" (7 rooms) and in the castle (6 rooms). Check our prices.
Magnanerie room
Accommodation from Sunday evening to Friday

Full board 

Individual bathroom

Air conditioner

 

Functional room with view of the vineyards 
Castle room
Accommodation from Sunday evening to Friday

Full board

Individual bathroom

Air conditioner

Charming room with view of the park, the courtyard or the vineyards
Friday and Saturday's nights are not included. Supplement is 45,00 € per night.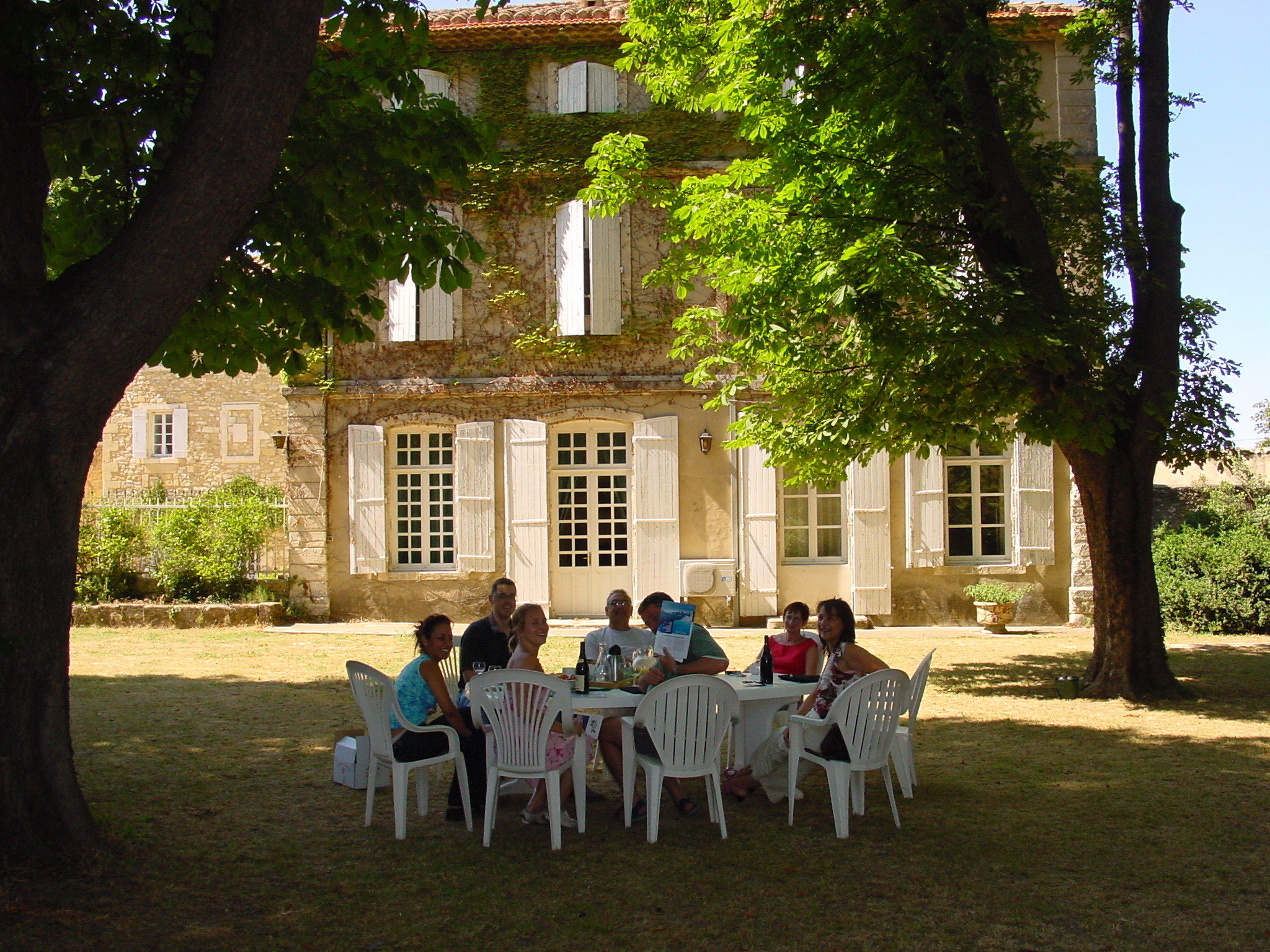 Park
Enjoy the park to work in the sun, take your coffee or stroll in peace!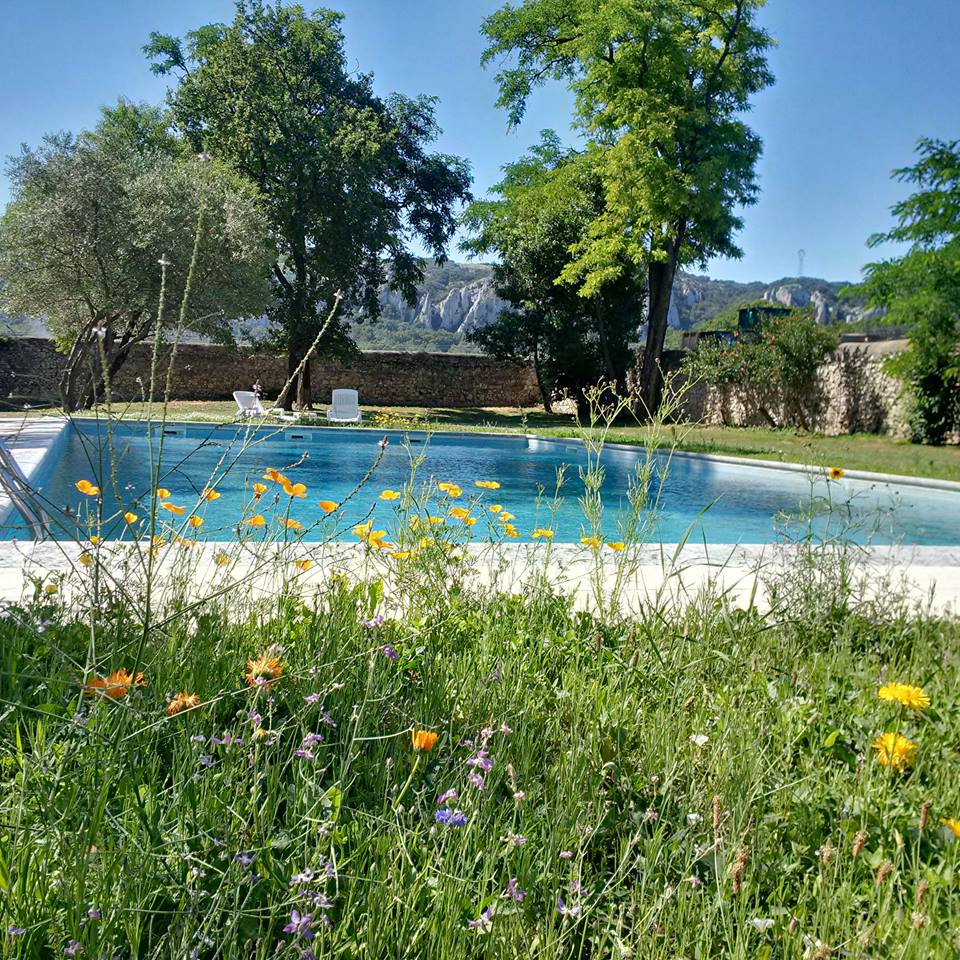 Swimming pool
You can go for a swim from June to the end of September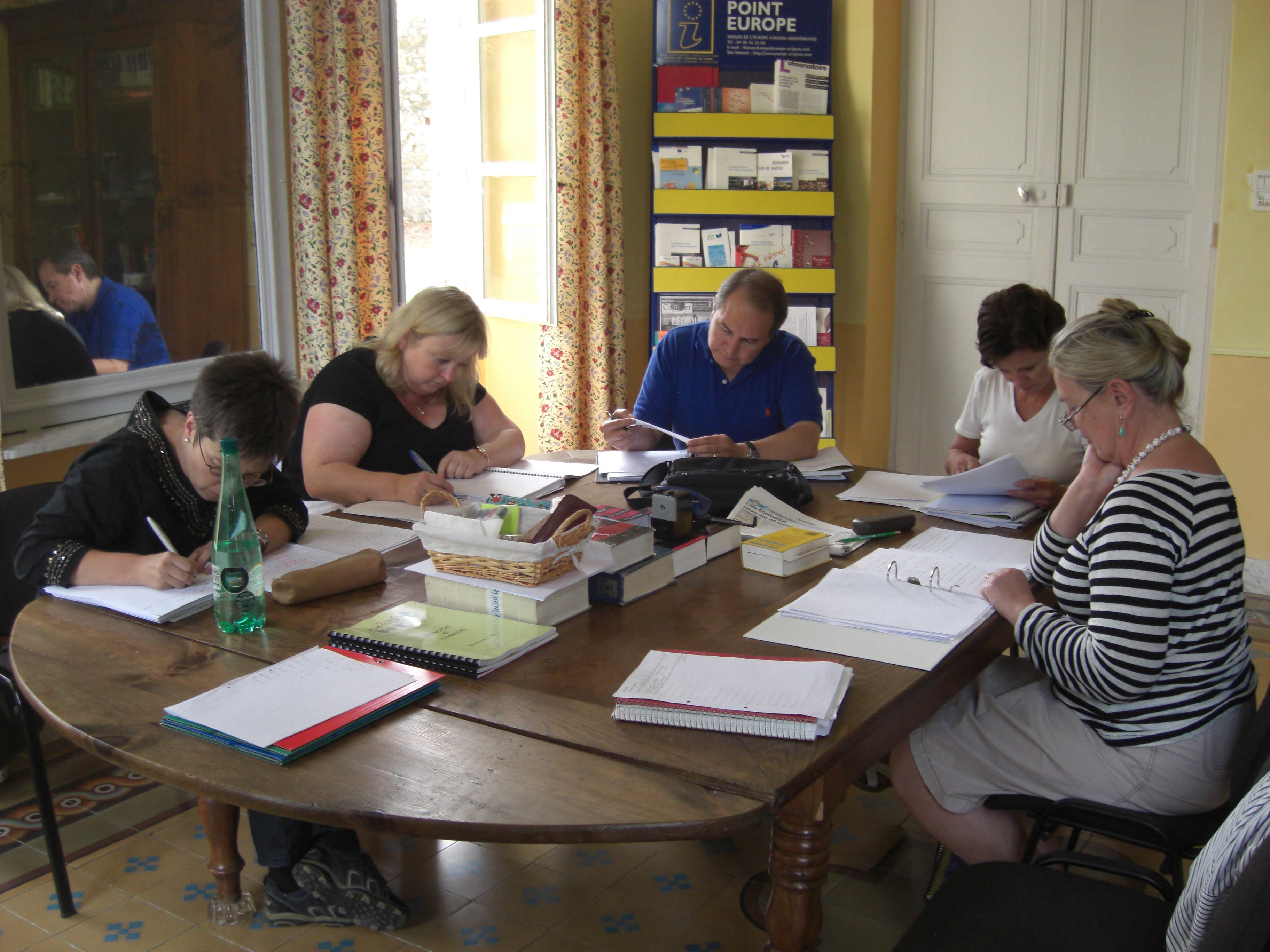 Classrooms
We put at your disposal all the necessary material to study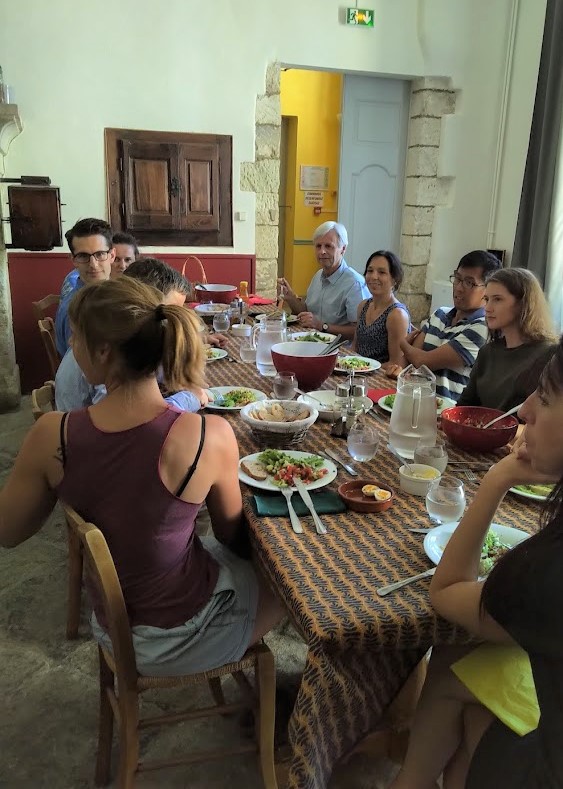 Dining room
Here you will have your meals and wine tastings
Living room
Find your friends in the living room to enjoy your free time
Common areas

The school has 7 classrooms equipped and connected to the internet.

 

The lounge welcomes students and teachers during breaks, for informal conversations where all topics can be addressed: international politics, the effects of global warming, vacations, traditions of each other, etc…


In the evening, you will meet the guests for a conference, a reading, a wine tasting or just to share a verbena tea (from the garden) after dinner. It will be the perfect place to rest, read and entertain yourself. Books, magazines and DVDs are at your disposal.

 

In the dining room, you will enjoy dining with other students, teachers or guests. Hot and cold drinks are available all day long.

 

In the park, you can go for a walk and discover Provençal aromatic plants: thyme, laurel, rosemary, sage and verbena. Between April and October we take breaks under the chestnut trees. Some guests will introduce you to "la pétanque" in the evening.

 

At your disposal: a swimming pool of 15 x 8 meters and a fitness room.

 
Gastronomy
In the country of gastronomy, a special importance is given to meals, an important moment of communication.

 

Our cook Jean-François prepares dishes that are both light and tasty to help you discover our Mediterranean cuisine based on fresh products. Our menus offer more vegetables and cereals than meat or fish. The wines served are organic or from sustainable agriculture. Discover recipes. 

 

Full board, drinks included (wine, water, coffee and tea), from Sunday evening to Friday lunch. Breakfast is provided on Saturdays. A small kitchen is available for the students during the weekend.

 

Breakfast : croissants, cereal bread, baguette, butter, cheese, jam, cereals, yogurt and fresh fruit.

Lunch : crudity, green salad, quiche / pasta / risotto / omelette / pizza, cheese platter and seasonal fruit.

Dinner : entrée / soup, meat / fish dish with cereals and vegetables, dessert and wine!